Why bother with a financial advisor?
Most people don't, alas.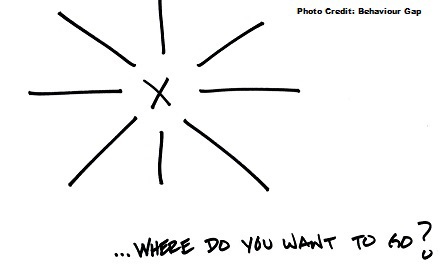 There are three big life changes when people usually think about speaking to a financial professional:
1. When they need a mortgage to buy a house
2. When they retire or take benefits from a pension
3. When they inherit some money.
The rest of the time we steer clear of financial advisers. It's tempting to believe that this is primarily because people don't trust financial advisers. To be fair our image is down there with estate agents and journalists... That said I believe that many people avoid talking to a financial adviser because they don't want to talk about the mistakes they have made. This is very understandable and, after all, denial is a good strategy... for a while. But it gets you in the end.
"Most people have been taught how to work for money, they have not been taught how money works." - Tom Barrett,
Dare to Dream and Work to Win
I believe that financial planning is for everyone, not just so called 'rich people'. Everyone from college students to young professionals, young families, business owners and 'retired' people can all benefit from having a proactive, positive relationship with money and the guidance of a trusted advisor.
A good financial planner will help you to avoid making daft decisions (we've all done it!). As Carl Richards describes it in his book, The One-Page Financial Plan, a good advisor will stand between you and The Big Mistake.
He will also help you to 'behave'.. for a very long time. Behaving means doing all the things we know we should do: budgeting properly, paying down debt, saving every month, not buying stuff without thinking and so on. Getting this right for a long time means we end up achieving our financial goals and acquiring the freedom and ease around money that seems to elude so many of us.
And it all starts with a conversation... ideally with a financial life planner, someone who will take the time to understand you, what you want, and where you want to be, so that together you can create a plan that works for you.
Regards,
Nicholas.