How often do you have sex?
Being a child of the fifties I pretty much missed the 'Summer of Love'. I was twelve at the time (1967) and 'free love' was a vague (although appealing) concept to me. Reading that question right now I am embarrassed, I'd prefer not to get into that question. Let me re-phrase that: I'm not going to get into that discussion.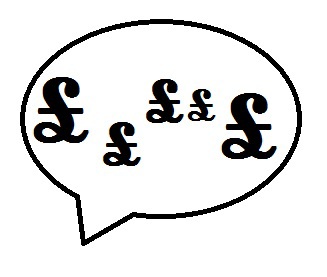 Turns out I am in the minority. Research conducted by University College London with 15,000 men and women found them
SEVEN
more times likely to discuss whether or not they'd had an affair (I'm cringing) than discuss their income. Three per cent refused to answer intimate questions (that would be me) whereas twenty per cent refused to reveal their salary.
We really don't like talking about money. Actually I knew that already. My working life is spent patiently (mostly!) inviting people, couples mostly, to talk about money. Rationally if possible, but talking at least. Speaking from around thirty years' experience of doing this I can report that the hard bits are: 1) getting people into a room for the conversation and 2) inviting them to say how they feel about their relationship with money and how it impacts on their lives. The rest, all that 'advice' stuff that the regulators bang on about, is a doddle by comparison.
We really don't like talking about money and it's costing us our lives. In case you're wondering if I am overdoing this, here are some bald facts:
40 per cent of baby boomers (me again) have not even started to make any personal savings towards their pension
The average size of private pension pots (excluding final salary schemes) in the UK is £15,000. That's the price of an average new car, never mind a Lamborghini...
People who set a plan and take advice increase their retirement income by an average of 53 per cent.
And from my experience the youngsters (thirties and forties) are not doing much better. Overwhelmed by credit card debt and the struggle of bringing up young children with both partners working, the last thing on their minds is making provision for the future. The future is the end of the week. (Take a look at past blog '
On The Edge
')
I believe our way forward is to have a conversation with a qualified financial planner. What I don't understand is why most of us won't be doing that. Is it fear about the cost? Shame at what a mess we've made of things so far? Apathy? Fear that we've left it too late?
If any of this resonates with you I'm here to help.
If you would like to spend an hour with Nicholas at his expense to discover how financial planning may be able to help you, drop him a line at nlee@demontfort.biz or call 07725 784348. More information at www.financiallifeplans.co.uk