Home Sweet Home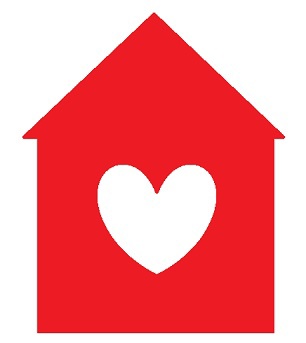 The British have a unique and deeply neurotic relationship with property, houses especially, places we call home. We are a nation of homeowners. When house prices are rising we feel good. We feel successful. Even if our incomes do not quite meet our expectations, we comfort ourselves with the thought that we've always got 'the house' to fall back on.
Enabled by the massive expansion of funding from the banks and building societies in the eighties and nineties, millions of us have played snakes and ladders with the property market. For many of us it has been a saviour – rising prices have allowed us to move up the ladder and create wealth for ourselves and our children.
Consider these facts:
The average asking price of a home in England and Wales has broken the £300,000* barrier for the first time.
This means that house prices have increased by 50 per cent in a decade, far outstripping the 22 per cent rise in average wage growth over the same period.
The average asking price for first-time buyers rose 9.6 per cent to £185,612 in England and Wales
Research by Emoov showed that owning a house near a Waitrose store increases the value by an average of 6 per cent.
Those of us that got on the ladder twenty or more years ago buying a family home near good schools (and ideally a branch of Waitrose) and paid off our mortgage every month are sitting on a very tidy profit. We feel safe. Many of us consider it to be our best investment ever – far better than those pesky unit trusts and shares that keep going up and down. Provided we have the foresight to 'downsize' at the right time (before we get too old to manage it) we have won the property game.
For the rest of us the picture is not so rosy. For many
baby boomers
who bought property in the early 2000s using a self-certifying mortgage (the lender didn't need proof of income) on an interest only basis (no repayment of the capital) the story is not so good. Many will have dipped into negative equity during the recession, waiting with bated breath for a rise in house prices to do its magic. Now they find themselves with a huge mortgage and the price rise has come, but not enough to enable them to downsize comfortably. They are stuck.
Not enough equity in their current property is compounded by the fact that, in their sixties, their earning capacity has diminished and they are unlikely to get a mortgage. And they are tired. What was a challenge in our forties becomes a trial in our sixties. We have to call on reserves of willpower and determination. We have to accept our mistakes and find a way forward. One thing is certain: in our sixties there is no room for error. The next move needs to be the right one.
If you find yourself in this situation and are not sure what to do next...
Perhaps spend an hour with Nicholas at his expense to discover if financial planning can be helpful. Drop him a line at nlee@demontfort.biz or call 07725 784348. More information at www.financiallifeplans.co.uk
* Index compiled by Rightmove from the asking prices of properties coming on the market from 13,000 estate agency branches listed on its website.